Pack Mule has been helping manufacturers and distributors move materials horizontally for more than 60 years, and they've learned what customers need to get the job done. That's the reason they build PACK MULE to a higher standard.
Call 602-271-5600 and speak to our sales department for more information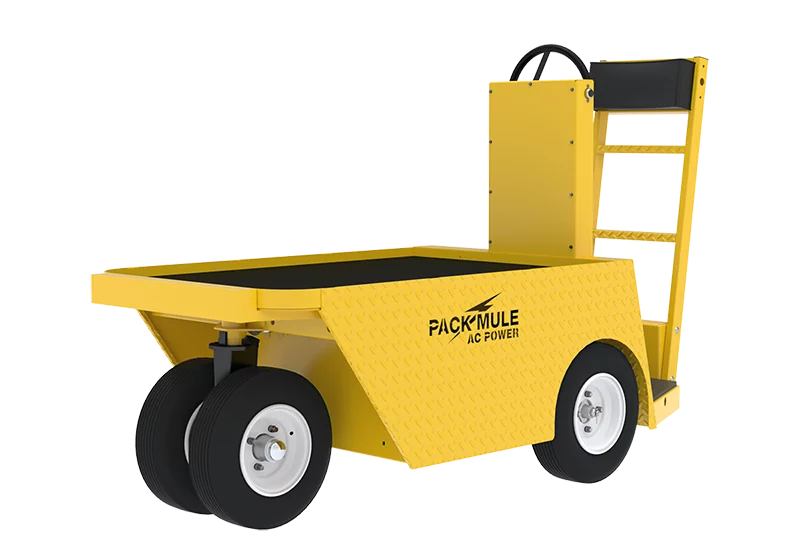 Stock Chaser
PACK MULE's NXG Stock Chasers are versatile utility vehicles capable of delivering needed materials through cramped aisles and tight corners. With an integrated ladder, adjustable backrest, and comfort matting standard features, the NXG Stock Chaser offers a superior solution to increase productivity in any warehouse or facility.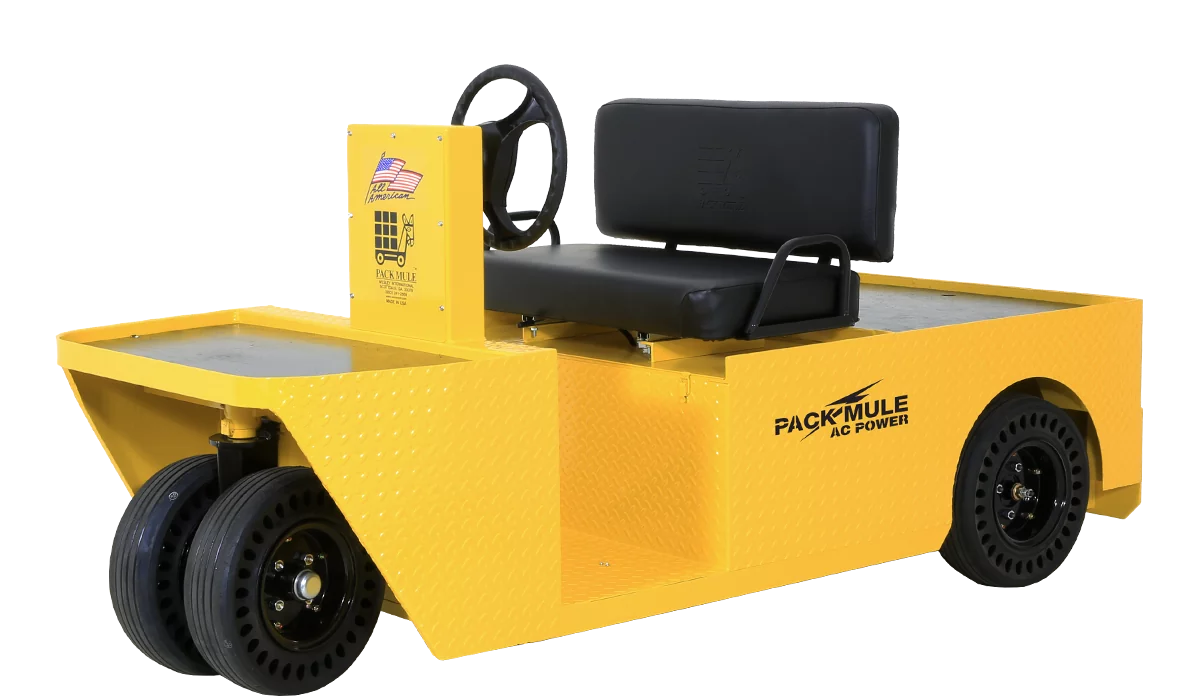 Burden Carrier
PACK MULE's NXG Burden Carriers can handle the heaviest loads for industrial facilities such as manufacturing plants, warehouses and distribution centers. Regularly used for order picking, towing and as maintenance vehicles, Pack Mule offers sit down and stand up models with towing capacities ranging from 2,000 to 5,000 lbs. If you're looking for a superior solution to increase productivity in any warehouse or facility you've come to the right place.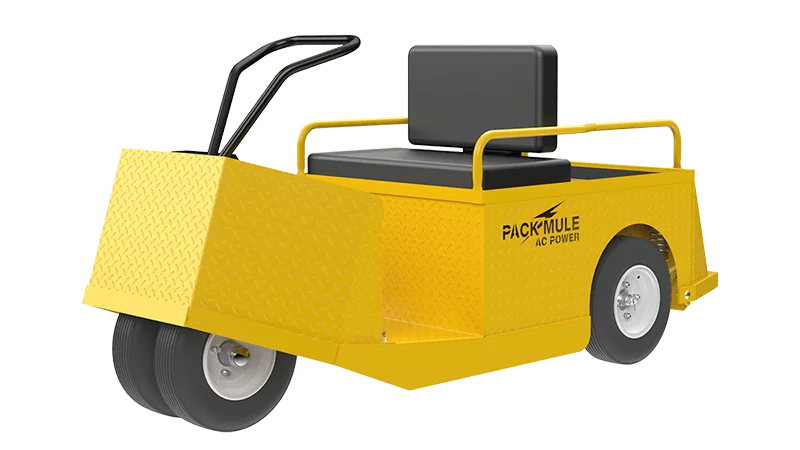 Personnel Carriers
PACK MULE's NXG Personnel Carriers provide rapid transport in many configurations, including models with towing capability and cargo decks. Whether you need to move one or more staff, supervisors, VIPs or other personnel, Pack Mule's Personnel Carriers, are designed for years of safe, comfortable and reliable operation in all environments.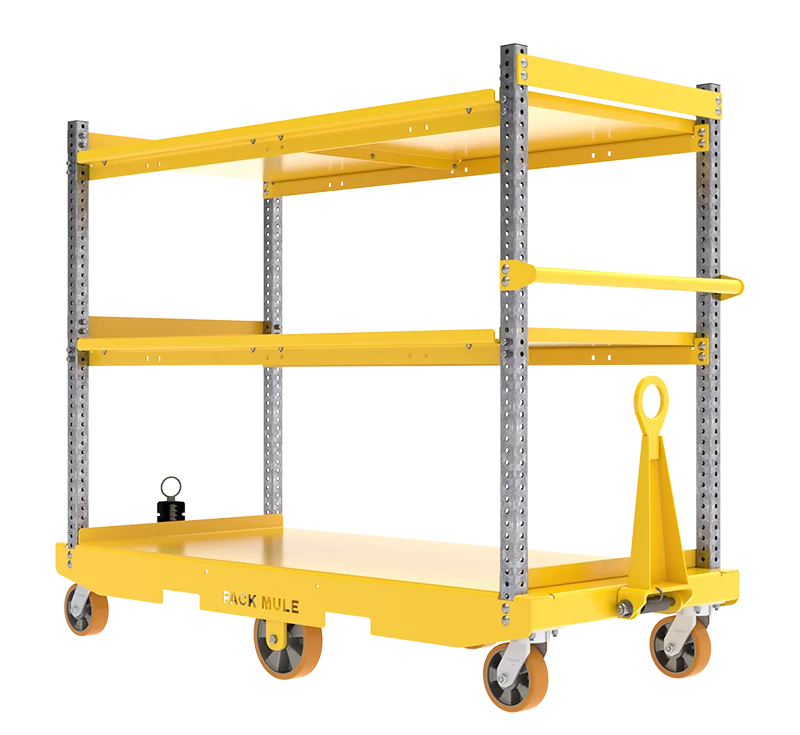 Trailers
PACK MULE Delivery Carts and Trailers are as tough as they are flexible, offering on-site adjustment and configuration. Adjustable deck shelving and aftermarket options keep you fully configured to meet your application needs and keep your facility at peak efficiency.