Service
Prompt and reliable service available 24/7.
Phoenix
602-271-5600
Emergency After Hours Phone
623-330-2172
Sales
From Aerial Lifts to Utility Vehicles and everything in between, we have all the equipment you need to get the job done.
Call our sales staff today.
602-271-5600
Since 2001, Action Material Handling has been providing quality forklift repair and services to Arizona. A woman owned and operated business; we have proudly established ourselves as the largest independent dealer in Arizona and have garnered a reputation in the community for providing top-notch service at an affordable price.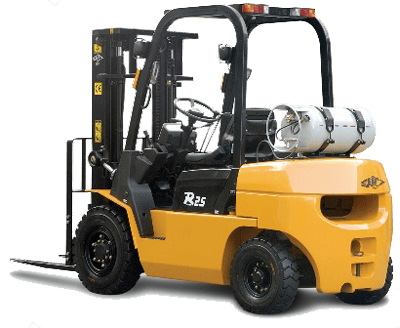 At Action Material Handling, we take the time to learn the needs of our customers on an individual basis, so we can provide the best possible solution. We offer facility services and material handling products for industries, including warehouse, manufacturing, logistics and agencies.
As a customer service oriented company, Action Material Handling is structured to benefit our customers in their daily operations. We understand that when equipment breaks, work stops, costing your company time and money. Our mobile technicians can be on site in less than 2 hours to get your equipment up and running again, preventing costly delays.
Our technicians are highly experienced industry professionals, each with a minimum of 18 years of industrial equipment and material handling experience. We perform a large scope of services within the organization to meet your needs and are extremely confident in our abilities to find solutions for even the trickiest of forklift issues.
Contact us to receive a custom maintenance package for your business today.
We service all makes of electric, gas, propane, and diesel forklifts, including:
Advance
American Clarke
American Lincoln
Baker
Barret
Big Joe
Blue Giant
Cat
Clark
Clarke
Crown
Daewoo-Doosan
Dock Stocker
Genie
Hyster
Hyundai
JLG
Jungheinrich
Komatsu
Linde
Mitsubishi
Multiton
Nissan
Pack Mule
Power Boss
Prime Mover
Raymond
Skyjack
Tailift
Taylor Dunn
TCM
Tennant
Toyota
White
Yale
And Other Brands
We Specialize In:
Narrow Aisle
Very Narrow Aisle
End Control
Swing Reach Turret
Order Picker
3 Wheel
4 Wheel Sit Down
Cushion
Pneumatic
Wire Guidance
Line Drivers
We Service and Repair:
Sweepers/Scrubbers
Aerial Equipment
Personnel Carriers
Dock Levelers
Overhead Doors
Conveyors
Stretch Wrappers
Tape Machines
Cardboard Balers
Banding Machines
We are also experts in custom fabrication and mobile welding.